There's plenty of used cars for sale in the Berlin, Ocean City, and Salisbury areas. However, finding the perfect one for your lifestyle may not be nearly as easy. That is, unless you know where (and how) to look.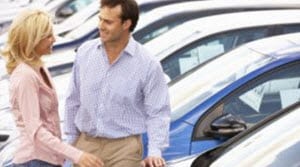 This is where the team at Berlin Chrysler Dodge Jeep Ram (CDJR) comes in. We're here with the necessary tips for buying a used car. Before you know it, you'll have a new set of wheels!
Step One: Do Your Research
We always suggest that research comes first because, without it, how can you really know what it is that you want? First and foremost, put together a list of some of your favorites models. From here, visit the manufacturer's website to look up their specs and features. Do these cars really have what you need?
Next, you'll have to find the right dealership. You'll want to find a dealer near you with a great reputation and an excellent selection. You can then browse their inventory online to see if they have what you're looking for in stock.
Step Two: Inspect the Vehicle
You may not know a whole lot about cars. However, that doesn't mean you won't be able to tell if something is wrong. There's plenty of automotive flaws that can be spotted just with the naked eye. And these are what you need to be looking for when you go to examine the car in person.
For the most part, you'll be looking for cosmetic flaws. Does the outside have any dents, nicks, or chipped paint? Do you see any rust, particularly on the underbody? The interior may have some similar issues, too, like stains, tears, or even odd smells (cigarette smoke is hard to mask). Be sure to check for all these things.
Step Three: Have a Professional Take a Look
Now that you've given things your personal once over, you may want to bring in a professional to really dig into the guts of the car. These are the folks who can really pop the hood and tell you if everything is going to run properly.
Considering the engine is really the heart of any vehicle, it's going to require a more skilled inspection. A professional can tell you whether any of the belts or hoses are worn down, or if there's any longstanding internal damage. As long as things look good to them, you can rest assured your purchase is safe.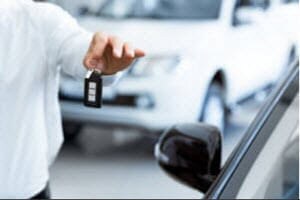 Step Four: Take the Car for a Spin
Even if both your visual inspection and the professional's powertrain inspection passed with flying colors, that doesn't mean that the car is right for you. The bottom line is that if it doesn't feel right out on the road, then it isn't worth buying. Be sure to take your favorite model for a spin before reaching a decision.
Find Your Next Used Car Today
As long as Berlin, Ocean City, and Salisbury drivers follow these simple steps, finding their next car should be no problem at all. You can even get started today by checking out the Berlin Chrysler Dodge Jeep Ram inventory online or visit our used car showroom in person. Once you've found something you like, just give us a call. Find your next used car today!