To some, Ocean City, MD, is nothing more than a vacation town. And sure, around here, we do see tons of traffic from vacationers. On those summer weekends, the population swells from just over 7,100 residents to more than 320,000. It's almost a madhouse.
But the Berlin Chrysler Dodge Jeep Ram team understands that it's hard to stay away. With so many great attractions for kids and adults alike, it's a city where the entire family can find their happy place.
When you're not splashing around the water, you might head over to Baja Amusements or to Northside Park. You're bound to have a good time at both.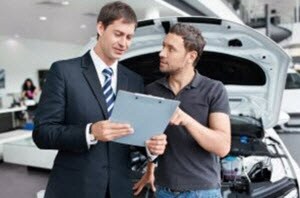 And when it's time to pack up and head home? You better have a spacious, capable vehicle that can handle all your beach gear. Fortunately, our Ram dealer near Ocean City, MD, has you covered.
The Right Ram Dealer for Ocean City, MD
Ocean City is a fast-paced town. In the summers, activity is off the charts. However, even long after the vacationers have gone home, there's work, school, and extracurriculars to worry about. And the action never seems to stop.
To keep up with everything, you're going to need a vehicle that won't quit. We here at our Ocean City Ram dealer believe that these trucks are the right choice.
Come Check Out a New Ram
We have a large selection of vehicles at our dealership. However, the Ram models are some of our favorites. With their beefy powertrains, hefty handling, and functional-yet-comfy interiors, they're a good fit for pretty much any adventure.
In our inventory, you'll find the top Ram vehicles in both new and used models. That way, if you'd prefer something that has already undergone depreciation, you'll have plenty of options.
You can check out our full inventory online today. This allows you to compare specs and features from the comfort of your own home. If you'd like to know more about them, you can even check out some of our helpful reviews.
Afterward, get in touch with us either online or over the phone and we'll set up your test drive.
Ram Financing near Ocean City
If you know what you want, then your next step is to choose financing. At our Ocean City, MD, Ram dealer, you can choose to purchase a new vehicle or lease one. Either way, our finance team will be here to help.

Want to get a jump on the financing process? Then you can fill out an application online today. It should only take 10 minutes and is 100% confidential.
Learn More about Our Ocean City Ram Dealer
At our Ram dealer outside Ocean City, MD, there's nothing we love more than to connect local drivers with the perfect vehicle. If you're ready to find yours, then contact the team at Berlin Chrysler Dodge Jeep Ram today. We hope to see you soon!