When you live in Berlin, you really get the best of both worlds. On one hand, you've got plenty of small-town charm. With less than 4,500 residents and a bustling commercial district filled with 19th century buildings, Berlin truly has the feel of a town of old.
However, Ocean City and the bustling boardwalk are just a stone's throw away. Plenty more adventurous attractions are found around town, too, like the Casino at Ocean Downs and Frontier Town High Ropes Adventure Park.

With so much diversity among the sights and attractions here in Berlin, it makes sense that you might choose a truck for your next vehicle. The blend of functionality, cargo capabilities, and power make it one impressive option.
As a Ram dealer near Berlin, MD, Berlin Chrysler Dodge Jeep Ram is more than happy to pair you with the perfect truck for your small-town lifestyle.
Check Out Our Ram Commercial Collection
Do you know what one of the best things about owning a truck is? Despite what you might assume, there's so much variation to them. And we're not just talking about cosmetic aspects. We're talking about structure and sheer muscle.
If you're looking for a truck with extra towing capabilities, or just one with extra interior amenities, our Ram dealer near Berlin, MD, can show you what you need. Just explain what it is that your lifestyle demands, and we'll match you with the right vehicle.
A Massive Ram Inventory
We carry a large inventory of new and pre-owned vehicles at all times. So, even if you're looking to save a bit of money and spring for a truck with a few miles on it already, we should have exactly what you need.
Our sales representatives are more than happy to show you around our inventory. When the time comes, they'll even let you get behind the wheel. While you're taking one of our Ram trucks for a spin, be sure to pick their brains. They're a wealth of information when it comes to Ram vehicles.
Our Staff Is Here to Help
Customer service is a top priority at our Ram dealer near Berlin, MD, no matter what your needs may be. Whether you're searching for the right car, need help with financing, or just need vehicle service, we'll devote our full attention to you and your vehicle.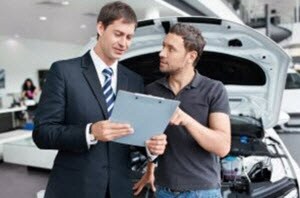 Just take our finance department, for example. Applying for a loan is actually a very simple process, and one that our financiers are more than happy to walk you through. Even if you have a less than stellar credit history, they're still on your side.
Find Your Next Truck at Our Berlin Ram Dealership
At Berlin Chrysler Dodge Jeep Ram, we understand just how exciting it is to buy a new car. So, we understand if you're not in the mood to wait around. Fortunately, you can start shopping today by checking out our full inventory online. When you're ready to move forward in the process, contact us online today!