When it comes to pickup trucks, there are certain manufacturers that consistently come to mind. In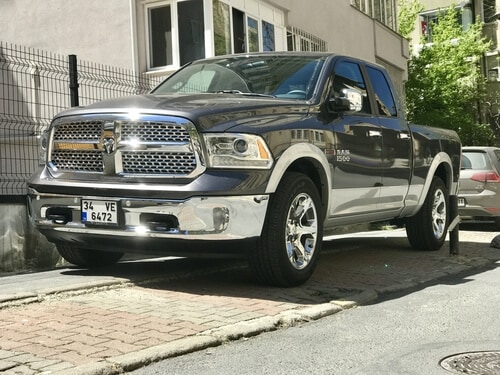 the end, it's all about American-made trucks, and two of the top performing pickup makers across the board are Ford and Ram. Each puts out an astounding light-duty pickup truck: the Ford F-150 and the Ram 1500.
It's understandable that drivers across the Berlin, Ocean City, and Salisbury area each have their favorite and are constantly debating about which is better. Let's put that debate to rest. Learn what you can expect from the 2018 Ram 1500 and the 2018 Ford F-150 in this direct head-to-head breakdown of what each truck has to offer.
Ram 1500 vs Ford F-150: Power & Performance
The 2018 Ram 1500 gets an upgraded V6 EcoDiesel engine this model year. At the same time, Ford has just announced that they're adding a diesel option to their new model F-150. It stands to make for an interesting competition, but as Ram continues to improve a feature that was already present while Ford is adding a new one, it means that Ford is playing catchup in this area, and Ram is already ahead of the game. 
The 2018 Ford F-150 is getting a 3.0-liter V6 diesel, while the 2018 Ram 1500 EcoDiesel 3.0-liter V6 is being upgraded even further. Both vehicles put out very similar ratings in term of horsepower and torque, but the EcoDiesel will stand to put out a much greater EPA-estimated fuel economy.
Even at the base level, however, the Ram is the better choice. Its base 3.6-liter V6 engine gives you 305 horsepower and 269 lb-ft of torque, while the Ford F-150's base engine is a 3.3-liter V6 which only puts out 290 horsepower and 265 lb-ft of torque. There's really no comparison, in the end. Ram wins in terms of performance.
Design Options
Design is often a matter of taste and personal aesthetics, but for our money, the Ram 1500 looks far better than the Ford F-150. While both look great, the Ram's body style is updated with a new front bumper and grille design this year, and a full design refresh. While the Ford offers a muscular and confident profile, when you see a Ram pickup you know exactly what you're looking at. Few trucks on the market today have the kind of beefy look that just exudes power and performance.
Inside, the F-150 offers a refined cabin with new technological advancements, but the Ram 1500 also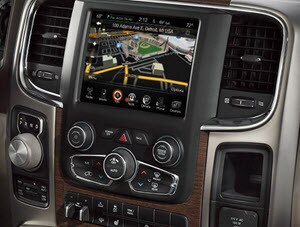 offers outstanding quality interior features and world-class technology right from the lower level trims, where you get a solid infotainment interface, driven by an 8.4-inch touchscreen and a 110-volt power outlet. The Ram 1500 wins out in design overall.
Check Out the Ram 1500 at Berlin Chrysler Dodge Jeep Ram
The 2018 Ram 1500 is now available at Berlin Chrysler Dodge Jeep Ram and ready for you to check out. Stop into our showroom and ask about getting into the cabin to test drive this outstanding light-duty pickup truck today.