Showell, MD, is a community located just to the north of Berlin, right at the intersection of Pitts Road and Worcester Highway. It's the home of St. Martin's Episcopal Church, which is listed on the National Register of Historic Places, and is a building people come to visit from all over the area. Other attractions that locals love to enjoy in the region are Assateague State Park, the Globe Theater for live shows and art, having a beer with friends at the Burley Oak Brewing Company, or even taking local skydiving, nature and wildlife tours.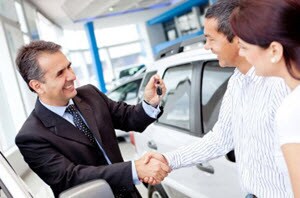 Of course, getting to all these great places requires a reliable Jeep to get on and off roads, and residents here know a good dealership when they see one. That's exactly why, when they need an outstanding Jeep dealer near Showell, MD, they turn to Berlin Chrysler Dodge Jeep Ram (CDJR).
About Our Jeep Dealership
Berlin Chrysler Dodge Jeep Ram is the premier Jeep dealer near Showell, MD. We have served this community and other local areas for decades, and we're here to make sure that you get the best possible experience when finding your next dream Jeep SUV. Our staff is the most passionate and committed around, and are focused on an experience that's not only zero stress and zero hassle, but 100% fun and exciting.
We believe that buying a new vehicle should be an adventure, not a chore. Whenever you're ready to check out a new Jeep sport utility vehicle, stop in and look at our vast selection, and test drive all the ones you're interested in. Let us match up your features wish list to the perfect vehicle that you'll drive for many years to come. Let's start your next Jeep buying adventure together.
Visit Berlin Chrysler Dodge Jeep Ram
Your adventure begins when you first walk into our showroom and you're welcomed like a member of our own family. Any questions you have or information you need, our dedicated, expert staff can answer. After you've found the perfect Jeep Wrangler, Cherokee, Grand Cherokee, or other Jeep you want, our ace finance team is going to offer you incredible deals, and get great incentives so that you get a payment rate that won't break the bank.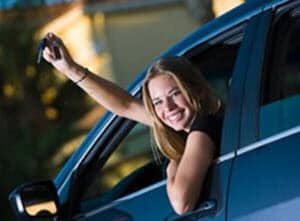 That's still only the beginning, though. We hope you'll enjoy your Jeep for many years, and our dedicated and certified Jeep service technicians are here to take care of regular inspections, routine maintenance and oil changes, tire rotations, tune-ups and all the major repairs necessary to make sure your Jeep always runs like you just drove it home for the first time.
Then, many more years down the line, when you're ready to buy your next Jeep crossover, Berlin Chrysler Dodge Jeep Ram will still be here to take your trade-in and help you do it all again!
If you're in the area looking for the best Jeep dealer near Showell, MD, Berlin CDJR is your only choice. Give us a call or stop in today, and drive your next dream car home!