The Eastern Shore region of Maryland is filled with many great towns. However, few have as rich of a history or as many excellent businesses as Salisbury. As a Jeep dealership near Salisbury, MD, the Berlin Chrysler Dodge Jeep Ram team can attest to that.
Salisbury is referred to by many as the Comfortable Side of Coastal. This likely has to do with its many great parks, like the Pemberton Historical Park. If you're in the mood for a picnic or a serene hike, this is the place to do it.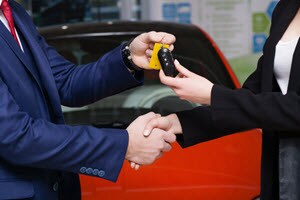 Wildlife generally seems to be celebrated in Salisbury. This is evidenced by the beautiful Ward Museum of Wildfowl Art, as well as the more bustling Salisbury Zoo. Both are great places to take the kids.
Our Jeep dealer has been servicing Salisbury, MD, for many years now. So, the next time you're in need of a new ride to the park, museum, or zoo, we're more than happy to help out.
What Our Jeep Dealer Has to Offer Salisbury
One of the reasons that our Jeep dealership chose to set up shop outside of Salisbury, MD, is for the sense of community. It's clear that these Wicomico County towns are tightly-knit and really value friendly service-and these principles are right up our alley.
Buying a car is pure fun. From selecting the right vehicle to driving it home for the first time, the entire experience should be filled with anticipation. Our job is to make sure that you're able to enjoy that fully.
What Can Our Customer Service Team Do for You?
The team at our Salisbury Jeep dealership has been carefully selected to ensure that you have the most committed and enthusiastic assistance possible. Here's how we aim to help you, from the moment you walk through our doors.
We'll match you with the right car: Are you unsure what exactly it is that you're looking for? No worries, our team of experts can pair you with the right model. Just let them know what your wish-list entails, and they'll take care of the rest of the work.
We'll help secure your loan: Financing is as easy as providing our finance professionals with some basic credit information. They'll then reach out to the lenders to find a loan that fits your needs. 
We'll keep your car running for years to come: Jeeps are excellent vehicles. However, to stay running, they're going to need routine maintenance and repairs. Our technicians are happy to take care of all those for you. Contact them online or over the phone today to schedule an appointment.
Get to Know Our Salisbury MD Jeep Dealer a Little Better
Having been a Jeep dealership near Salisbury, MD, for many years now, the Berlin Chrysler Dodge Jeep Ram team is honored to help you find your next car. You can get started today by browsing our online inventory. Once you find something that you like, come see us in person. We hope to meet you soon!