Believe it or not, the Atlantic resort town of Ocean City, MD, is a lot smaller than you might assume. Just barely more than 7,100 people call OCMD home. Nevertheless, when those summer weekends arrive, the number of visitors can swell to over 300,000.
It's no wonder why to our team at Berlin Chrysler Dodge Jeep Ram. We've cruised through Ocean City on many occasions, taking in the sights. And beyond simply visiting the beach, there's so much to do here.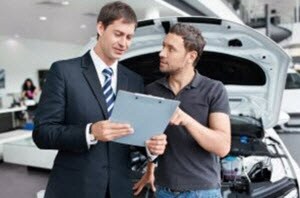 Kids and teens will certainly love attractions like the Jolly Roger Amusement Park and DiscoverSea Shipwreck Museum. Meanwhile, parents might want to hop over to the Casino at Ocean Downs for some adult time.
No matter where you're heading, a Jeep makes for the perfect vehicle to help you get to and from. And our Jeep dealer near Ocean City, MD, has plenty in stock right now…
What You'll Find at Our Maryland Jeep Dealership
Being a vacation town, the Ocean City streets flood during the summer with bikers and folks walking from destination to destination. However, when you're one of the lucky people who gets to live here year-round, a reliable set of wheels is going to be a necessity.
Our Jeep dealer near Ocean City, MD, has been serving this area for many years now. And during that time, we've gotten pretty well-acquainted with the needs of the typical OCMD resident.
On one hand, you need a tough car that was built for adventure, something that can handle all sorts of weather conditions. On the other hand, comfort and safety are always going to be priorities.
Fortunately, you can find all this and more in your standard Jeep vehicle. They're just rugged enough to handle anything you might throw at them.
We Have Plenty of Online Resources
If you'd like a quick taste of what our inventory has to offer, you can conveniently peruse it online. After checking out our selection from home, you should know exactly what you're looking for by the time you make it to your local Ocean City Jeep dealership.
On our website, you'll find plenty of other helpful tools. For instance, if you're looking to get a jump on the Jeep financing process, you can apply online today. All it takes is 10 minutes of your time and a bit of your personal information. Then, you'll be well on your way.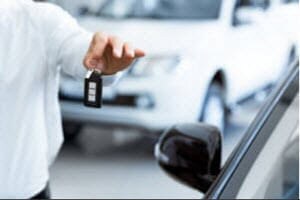 Next, you can get acquainted with our service center. Not only can you schedule appointments right from here, but you can also order parts and accessories. When you want to upgrade your Jeep, this is the place to do it.
Ready to Visit Our Jeep Dealership near OCMD?
When shopping with our Jeep dealer near Ocean City, MD, it's easy to get started online. However, when you're ready to move forward, you're going to have to come see us in person. After one short visit to Berlin Chrysler Dodge Jeep Ram, you should be well on your way to owning a new car!