At our Jeep dealer near Berlin, MD, we've taken plenty of time to explore the community. In the past, it's often been referred to as America's Coolest Small Town, and after a couple hours spent walking Berlin's commercial district, it's not hard to understand why.
There's plenty of history in this town. The commercial district alone is filled with tons of beautiful 19th century buildings. But there are also great historical sites like the Calvin B. Taylor House and Burley Manor.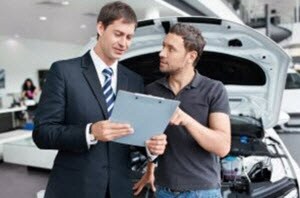 There's still tons of modern charm, though, particularly if you're looking for food and drink. Among Berlin's greatest restaurants is Blacksmith. Head there for a savory meal, then hit up Burley Oak Brewing Company for some after-dinner beers.
At Berlin Chrysler Dodge Jeep Ram, we've got more than enough excellent vehicles to hook you up with transportation for your next night out on the town.
What Our Berlin Jeep Dealership Has to Offer
If you're wondering what sets our Jeep dealer near Berlin, MD, apart from the rest, we'd have to say it's the customer service. See, most of us have grown up in small towns, so operating in one now, we've really prioritized embodying the spirit of it all. And in our eyes, that spirit is comprised of fairness, care, and consideration.
When visiting our dealership, you're a neighbor. And we're committed to listening to your needs, matching you with the best vehicle possible, and then helping you keep it in great shape.
Check Out Our Inventory
It shouldn't be hard for you to find the right car at our Jeep dealer near Berlin, MD. We have a huge selection with all the best new and used Jeep models (plus many more). We're sure we can pair you with something that really piques your interest.
To help seal the deal, we're more than happy to let you get behind the wheel first. This way, you can test out a vehicle's engine power, its handling, and all its great tech features before committing to anything major.
How Can We Assist You?
Financing couldn't be any easier than it is here at our Jeep dealer near Berlin, MD. We're sure this has a lot to do with the knowledge and professionalism of our financiers. They're experts when it comes to finding approval for your auto loan.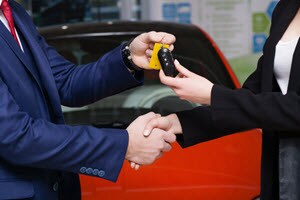 This sentiment doesn't just extend to situations where a customer might have perfect credit. Not all of us have the most shining credit history, but that shouldn't by any means exclude you from driving home in a great car. We'll work to get you approval regardless.
Visit Our Berlin Jeep Dealer Today
Are you ready to find your next Jeep? Then you're going to have to check out our Jeep dealer near Berlin, MD. With us, the car buying process is always fast, fun, and easygoing. You can see for yourself by visiting Berlin Chrysler Dodge Jeep Ram today. We hope to see you soon!